After his victory at Roland Garros on June 5, Rafael Nadal increased the number of Grand Slams won in his career to 22, a record. Now 2 lengths ahead of Novak Djokovic, the Spaniard is taking off and it will take a stratospheric Serb in the months and years to come to catch up with Rafa! With a 2th success at Roland Garros at just 21 years old, Iga Swiatek laid the foundations for domination of the women's circuit for many years to come, even if Margaret Smith Court's record (24 Grand Slam successes) is still a long way off!
Tennis Grand Slam: 22, that's Nadal!
Struggling during the preparation tournaments for Roland Garros with defeats in Madrid and then Rome, and doubts about his physical condition as his favorite Grand Slam tournament approached, Rafael Nadal silenced his detractors with a 14th Roland Garros, (a Grand Slam record) and a 22 major tournaments. A beautiful Rafael Nadal Grand Slam love story, with also 2 victories in Australia and Wimbledon, and 4 in New York which make him perhaps the best player of all time. Can he continue to win Grand Slams in the future? Hard to say at the moment, but Rafael Nadal is the Grand Slam record holder!
Novak Djokovic, the only competitor for the Spaniard?
2 units from the Spaniard, Novak Djokovic may have missed the boat. On the eve of the US Open final last September, the Serb had the chance to become the 3th player in history to achieve the Calendar Grand Slam, but also to become number 1 in the number of Grand Slams won with 21. But the defeat against D.Medvedev put an end to the feat, then the Covid affair prevented from defending his chances in Melbourne at the start of the season. Meanwhile, Rafael Nadal took the lead and put the Serb at a distance. But at 35, Novak Djokovic can still claim to win several Grand Slam tennis tournaments before the end of his career!
Men's Grand Slam record: the top 5
Rafael Nadal : 22 tracks (2 Australian Open, 14 Roland Garros, 2 Wimbledon and 4 US Open)
Novak Djokovic: 20 titles (9 Australian Open, 2 Roland Garros, 6 Wimbledon and 3 US Open)
Roger Federer : 20 titles (6 Australian Open, 1 Roland Garros, 8 Wimbledon and 5 US Open)
Pete Sampras: 14 tracks (2 Australian Open, 7 Wimbledon and 5 US Open)
Roy Emerson: 12 tracks (6 Australian Open, 2 Roland Garros, 2 Wimbledon and 2 US Open)
The 4 Grand Slams won, a rarity?
If 51 players have won at least one Grand Slam tournament, only 8 have achieved the feat of winning the 4 major tournaments during their careers:
Donald Budge
Rod Laver
Fred Perry
Roy Emerson
Andre Agassi
Roger Federer
Rafael Nadal
Novak Djokovic
Of these 8 players, only 2 succeeded in the calendar Grand Slam, that is to say winning the 4 tournaments in the same years: Donald Budge in 1938 and Rod Laver in 1962 and 1969. Last year, Novak Djokovic was everything close to achieving this huge feat, only losing in the US Open final against Daniil Medvedev.
Grand Slam tennis: can Iga Swiatek think big?
With his victory at Roland Garros in early June, his 2n/a success at Porte d'Auteuil, Iga Swiatek got her hands on the WTA circuit. Propelled world number 1 following the retirement of A.Barty, the young Polish 21-year-old has a bright future ahead of her, which could send her very high! At ease on hard, indoor and clay courts, it only remains for Iga Swiatek to prove herself on grass to become an all-surface player and increase her dominance.
A lack of competition for the Polish?
If the Pole can hope to climb the hierarchy in the number of Grand Slams won in her career, it is thanks to her domination on the women's circuit. With 35 wins in a row, is the Polish player an outstanding player, or is the competition lacking in level? A bit of both, like when Roger Federer ruled the men's circuit. But before being able to enter the top 10 in the ranking of Grand Slams won, it will take years and the regularity necessary to become an exceptional champion. Because to join Margaret Smith Court (24 successes) or Serena Williams (23 successes), the path still looks very long!
Women's Grand Slam record: the ranking
Margaret Smith Court 24 tracks (11 Australian Open, 5 Roland Garros, 3 Wimbledon and 5 US Open)
Serena Williams 23 titles (7 Australian Open, 3 Roland Garros, 7 Wimbledon and 6 US Open)
Steffi Graf 22 tracks (4 Australian Open, 6 Roland Garros, 7 Wimbledon and 5 US Open)
Helen Wills 19 tracks (4 Roland Garros, 8 Wimbledon and 7 US Open)
Chris Evert 18 tracks (2 Australian Open, 7 Roland Garros, 3 Wimbledon and 6 US Open)
Martina Navratilova 18 tracks (3 Australian Open, 2 Roland Garros, 9 Wimbledon and 4 US Open)
Grand Slam Tennis: 10 players to have enjoyed success on all surfaces
If 8 tennis players have had the joy of lifting the trophies of each Grand Slam tennis tournament, there are 8 tenniswomen to have achieved this feat:
Maureen Connolly
Doris Hart
Shirley Fry
Margaret Smith Court
Billie Jean King
Chris Evert
Martina Navratilova
Steffi Graf
Serena Williams
Maria Sharapova
Among these 10 players, 3 achieved the Grand Slam Calendar: Maureen Connolly in 1953, Margaret Smith Court in 1970 and Steffi Graf in 1988.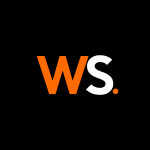 Jeremy Ernou
Laurent Blanc is the only president, Latrell Sprewell is the GOAT without possible dispute