Derib, 77, and Roger Leloup, 88, two legends from the golden age of Franco-Belgian comics, continue to draw the adventures of their cult characters and renew themselves.
The heroes of yesteryear have not yet said their last word. While a new generation of authors is dynamising Franco-Belgian comics by imposing codes from Japan, two veterans of the golden age of the 1950s and 1960s continue to draw and renew themselves.
Derib, 77, released the 42nd volume of the adventures of the little Indian Yakari on May 13, Thathanka's Wrath. "He's in the top three-four," he said, before adding: "It's a bit hard [pour les autres tomes]". The same day, Roger Leloup, 88, published Saturn's Gemini30th volume of his saga of SF Yoko Tsuno.
Each plate of these albums bears witness to their undiminished pleasure in drawing. "It's an absolute pleasure to do Yakari at the moment", says Derib, who is delighted with his collaboration with the screenwriter Xavier Giacometti, director of the series and the film derived from the comic strip. "The comic strip has something magical about it."
"Engage the reader with each of the pages"
Located in the American West and in the confines of the galaxy, these albums contain their share of landscapes and fantastic creatures, ideal to amaze the youngest: "I have to hook the reader with each of the pages", justifies Derib. "The colors really pop in the last Yoko Tsuno", welcomes his side Roger Leloup.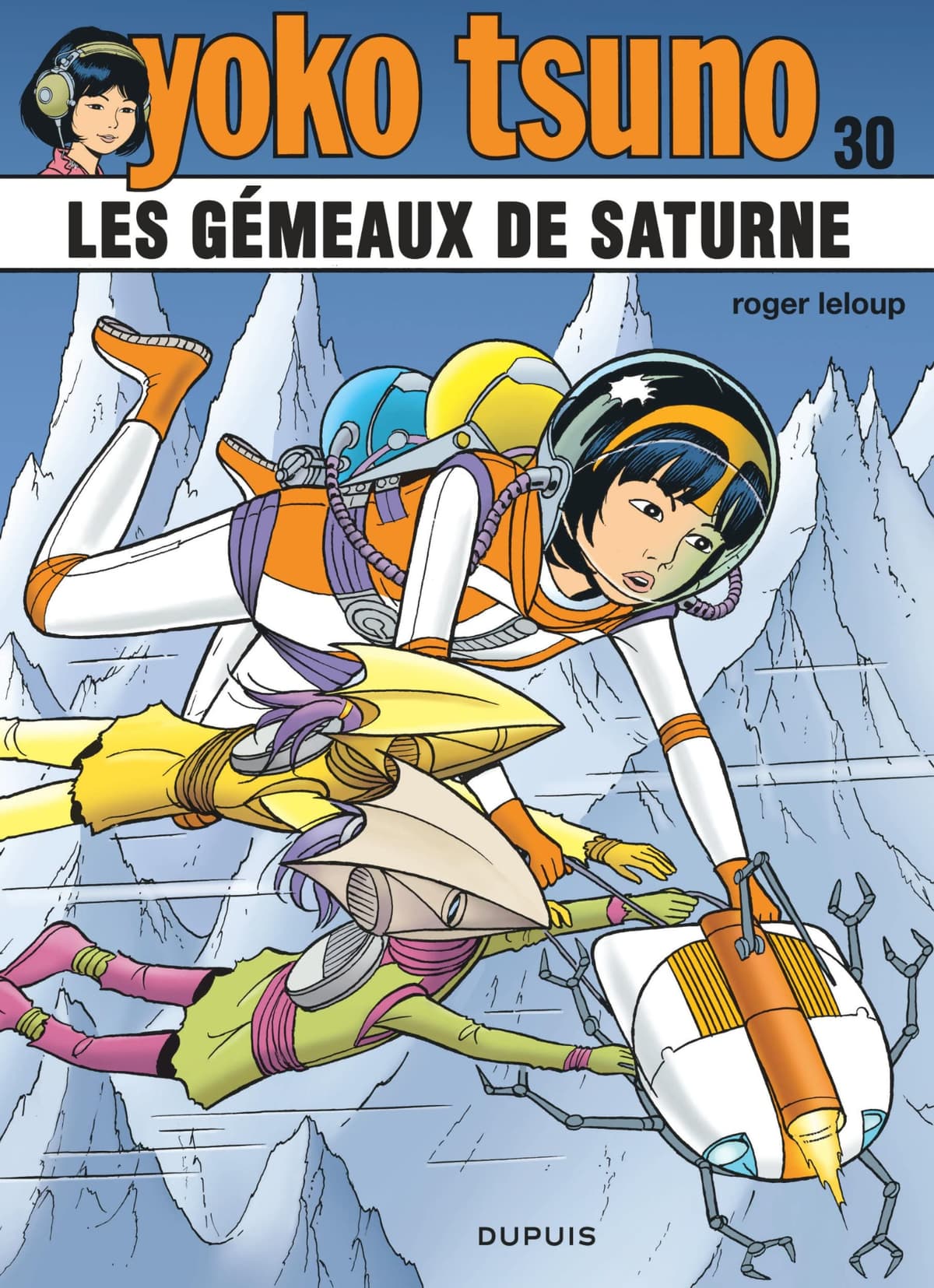 The two designers, now of a canonical age, work in a completely free manner, without any pressure. "Given my age, I take the liberty of saying to the Lombard that there will be a Yakari when I have time to do it", indicates Derib. "We do not plan a year in advance." Same story with Roger Leloup:
"When you're 88, and you have to work on an album for two years, you say to yourself, will I go through with it? I have an angel who has always protected me, but we don't "It's never sure at this age to wake up the next day. You have to be modest. At 88, you no longer make plans for the future."
"I almost passed"
Derib like Roger Leloup are also both recovering from the Covid. The first caught him on April 1st. "Everything is fine," he reassures. "It lasted three to four days. I'm starting to live again. But I'm much more tired. I draw less quickly than before. I need to recover."
Roger Leloup was "defeated" last year by the Covid on page 30 of the Saturn Gemini. "I almost passed out," he reveals. "I was afraid of not finishing the album." Not only was he able to finish it, but the inspiration returned after his hospitalization: "Yoko came back on her own. The pencil worked again on her own."
Unlike many designers, whose line becomes more and more refined over time, they have kept a very precise drawing. "It's a bit my strength," notes Roger Leloup, trained by Hergé. "I've always been drawn to technique. I admit it frankly: I'm more comfortable with my sets than with my characters."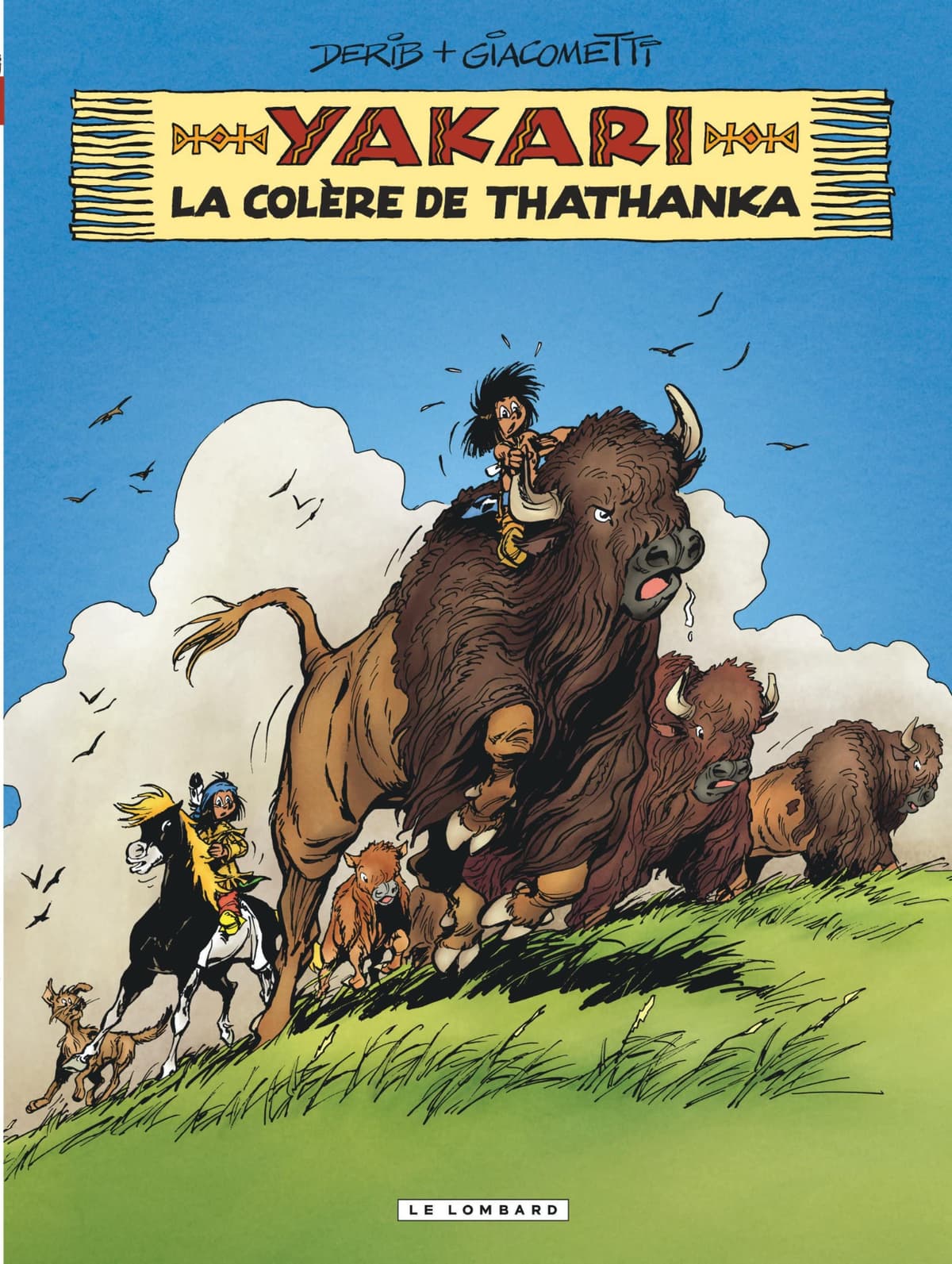 Same observation with Derib, trained by Peyo and Franquin: "If you reread their comics, you will see that there is a quality of drawing which is fabulous. Franquin said to me, 'Never publish a drawing of which you are not unsatisfied.' It is an absolute truth."
Disappearing ancestral art
Derib and Roger Leloup also have another point in common, which they share with Lambil (The Blue Tunics) and Philippe Francq (Wide Winch): a talent for telling a story simple in appearance, but with complex themes, in just 46 pages, the classic format of comics.
"After fifty years, if I weren't able to write a story in 46 pages, it would be dramatic!" Derib laughs. This ancestral art of comics is nevertheless endangered and they are the last representatives. The new generations of authors, most of whom have moved on to graphic novels, can't do it.
"They didn't go to a school as hard as the one where I was", analyzes Derib. "She was tough for a good reason: at that time, the albums were all 46 pages. There were no other solutions."
Reply to "Avatar"
Their art is dying and their characters will not survive them. "I don't want us to take Yoko back", insists Roger Leloup. "I don't want anyone else to draw her. Yoko is my daughter. I'm raising my child myself." And to add: "I have the rights to the character. Dupuis only has the rights to the albums."
Derib is also opposed to covers ("For me, Spirou and Fantasio stopped when Franquin stopped drawing him"), but he has not yet thought about what Yakari will become when he dies: "With the editions of Lombard, we have not yet discussed it." He just has the next one in the back of his mind Yakariwhich will be released within two years.
Roger Leloup has already designed half of the new Yoko Tsuno. He will stage elves there, in response to Avatar. James Cameron would indeed have been inspired by his comic strip for his blockbuster and Roger Leloup intends to return the favor to him: "I looked. Name of a dog! Their ears are ugly! I can't leave without making my elves me -same!"